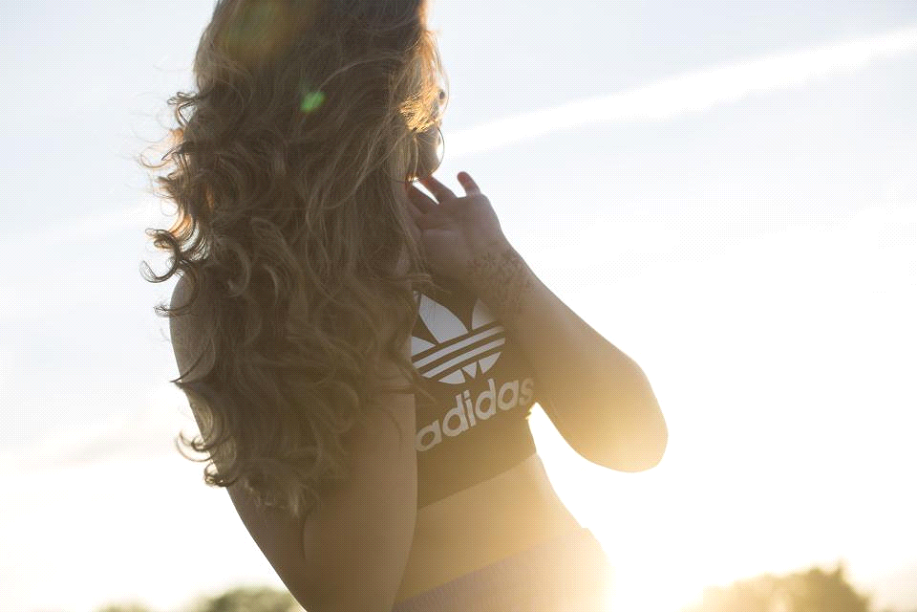 Working out can make you feel like a sweaty mess. This could be a problem if prince charming were lifting weights in front of you, working out his triceps, biceps, and abs. When you have to focus on exercising effectively, who has time to look good? But with the proper gear that is comfortable, useful, and fashionable, you can do just that! The best gear will help you improve your goals and regimen without sweating it. It can also get prince charming to stop what he's doing to get your number. So what are you waiting for? Let your clothes and accessories do the talking for you.
Sports bras are so crucial yet so hard to get right. If you don't have enough support, the girls sitting at the front of your chest are going to be screaming at you after all those pain and bouncing. But then, most super supportive bras look like they belong in the cupboard of your grandparents house. Yikes! I recommend Syrokan sports bra, which is a double layered sports bra for twice the support and protection, while providing sizes for pretty much everyone. On top of that, it utilizes mesh panels in areas of the bra that gets the most sweat, so you have some air to cool off. What a relief! It even looks sleek and modern, with a creative design in five different color options, from basic monochromes to bright hues.
Yoga pants don't have to be reserved for yoga only! Stretchy leggings are often the best options for a flexible and versatile workout. The CodeFit yoga leggings are a compression, dry-fit style pair of workout pants that reduces the possibility of chafing and sweat buildup. They're also incredibly stretchy, making them great for squats. On top of all that, these leggings are available in countless different ombre colors that will turn heads everywhere you go – that is, if the results of all your squats haven't already been turning heads! Get them in three-quarter or full-length cuts
Fitness trackers and smart sport watches are nifty gadgets, but if you want them to come with a bunch of high-tech features, they can be bulky and appear unattractive. Meanwhile, prettier ones often have less features. If you ask me, that's hardly fair! The Garmin Vivosport is the balance between these two extremes. It's slim, available in four color options, and packed with features like a GPS tracker, heart rate monitor, rep counter, stress monitor, exercise alarms, and of course all the standard fitness watch features like step counts. It syncs up to most smartphones for great progress tracking, too! Wearable tech never looked so good.
For more serious fitness fanatics, compression socks are a fantastic investment. The Vitalsox Italy are one of the best by providing a better and fresher blood circulation so you don't get numb down to your toes. This also means you'll get to workout for longer period of time without the fatigue. Then again, it's debatable about whether anyone would want to exercise for longer than they have to! These socks come in over 20 different color options, making them a fashion statement that's just as conducive for exercise as it is cool and trendy.
Another fashion, workout accessory are the shoes. For example, the Brooks Women's Adrenaline GTS 17 are amazing fashionable workout shoes. These overpronation and stability shoes look so good that you might find yourself wearing them all the time. They offer great cushioning, a plush interior, and a secure midfoot saddle while the mesh portions can add to the breathability. A crash pad feature means you won't feel the jarring, painful impact on more intense exercises, and they're known to be a durable pair of kicks. If that weren't enough, these shoes would come in so many different color options that cater to all styles and tastes! There are ones with cool patterns, some with ombre color schemes, others with bright neon hues, and options for simple yet still stylish basic tones
Some would say that it doesn't matter how you look during a workout, but if you're one of the self-conscious types, fashion means everything. You will find that you are the type who wants to be fashionable even while grinding away at the gym. Fortunately, you're in luck! Working out can be equally effective and stylish if your workout gear is trendy and useful at the same time. These options will have you looking like a star while also aiding in your workout, boosting your confidence and fitness progress all at once. If you ask me, that sounds like a great deal.