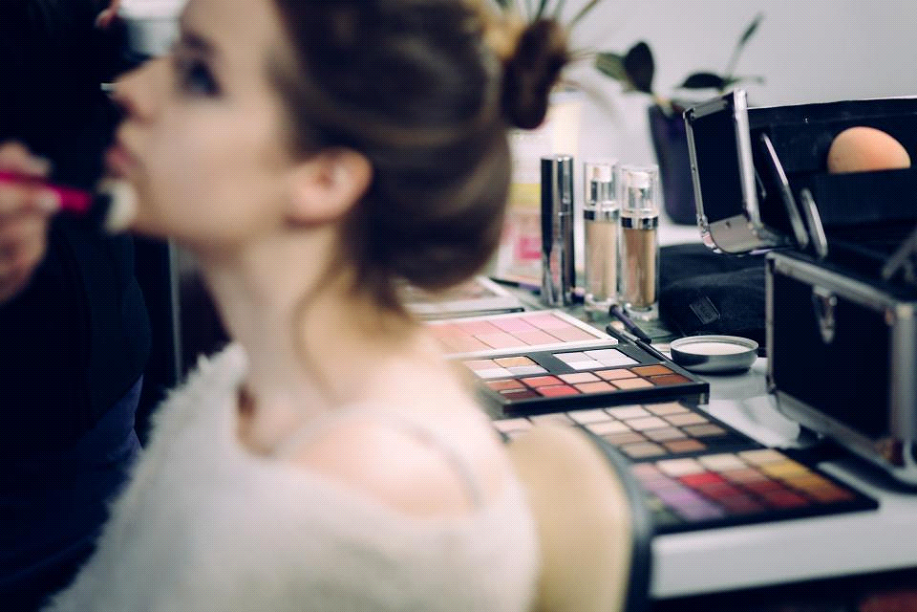 You wake up one morning and ready to attend an important event, let's say, a friend's wedding. You decided to try this new, expensive makeup that you have purchased at the bridal shop. The previous day you had jokingly told a colleague that her makeup made her look like a painted marionette. Next morning, you rush to the event, and you are excited to see three-quarter of the crowd gazing at your beautiful makeover. One of your blunt and honest friends walk closer to you and whispers "you look like Chewbacca from Star Wars. " How would you feel?
Knowing the difference between low and high-quality makeup can save you from that type of embarrassment. The most common mistakes that we often make as ladies is to let the price tags do the talking. We often think that low price means cheap, low-quality makeup whereas a high price tag would mean high-quality. This type of assumption has often led us to purchase expensive, flashy, colored makeups that would only disappoint us in the end. However, low price does not necessarily translate to lousy quality. You can have a low price, but high-quality make-up from a particular brand and vice versa. Avoid brand names that have flashy packaging. Such brands attract you to purchase an expensive product despite the quality. Some makeups are low-quality duplications of the original gems and hence are of low quality. High end, also known as departmental store products are often considered the best. Various factors determine the price of high-end products. The costly price is usually due to the brand name, packaging, fragrance, increased pigmentation, and better applicators. Keep in mind that in a lot of beauty stores, their main goal is to make massive sales, especially for trending brands. Their strategy could compromise the quality of the make-up, which could lead to a lot of disappointments after buying an expensive mascara or foundation. So be on the lookout!!
I know that many of us do not like visiting drugstores for makeup, but recently, I had a different experience. My decision came about when I have consistently purchased different, but high-end foundations that could not deal with acne. It's kind of like that expensive, tasty wine that we love so much, but its harmful to our kidneys. Finally, I visited a drug store and got one at a lower price. I even doubted its efficiency and asked the attendant "are you sure it's gonna work?" I got a fantastic foundation at $50 at a drugstore compared to the ones I was purchasing at $200 at high-end stores. Now you understand why I was curiously questioning the attendant, right? To my surprise, the foundation made me look flawless and did not affect my acne. So what can we learn from this? High-end makeup may disappoint us due to low quality, but good makeup is always good despite the price tag. My obsession and the guilty pleasure for beauty product have finally fought through the flawed assumption of the price being correlated with quality.
The low-cost product turned out to be the best. How can we tell the difference when we go shopping?
Do not get me wrong. I am not saying that High-end products are of low quality. Neither do I mean that drugstore product will give you exciting results. Remember your face is your treasure, so treat it right by doing the necessary research on these products. Here are ways to differentiate low and high-quality makeup when shopping.
First, check the price of the same product from different brands. Check the main ingredients; do not be swayed by appearance or color of the packaging. Read the fine print.
Secondly, ask about its effectiveness. You can find reviews online from other users who are kind enough to share their experiences. Third, do not be carried away by promotional ads and discounts, stick to the first advice. Test the quality. For instances, glosses and lipstick should not be dry, sticky, or greasy. See whether you can test the products on your skin before purchasing.
Make sure to do your research online or on fashion and beauty trends from different magazines on various brands and read the customer reviews. The following are examples of high-quality makeup brands that you can try: NYX Cosmetics, Milani, Ulta, Prestige, Bare Minerals, Glossier, Ardency Inn, BH Cosmetics, E.l.f., and Aromi.
We all love makeup, but it is unnecessary to spend hours in the mirror and end up frustrated. Not because of a failed application procedure, but because of low-quality ingredients that do not reflect well on our skin. If you had to spend an arm and a leg to acquire such product, then you know that you deserve the best. Why not take the initiative to be well-informed so you can get high quality at a fraction of a cost.