If you're looking to browse through new gas grills this year, but have a strict budget, then these may be your best choices. The following grills are the best currently on the market between 250 and 500 dollars. They'll usually last you a good few years and are generally of a reasonably high quality.
Char-Broil Signature TRU Infrared 3-Burner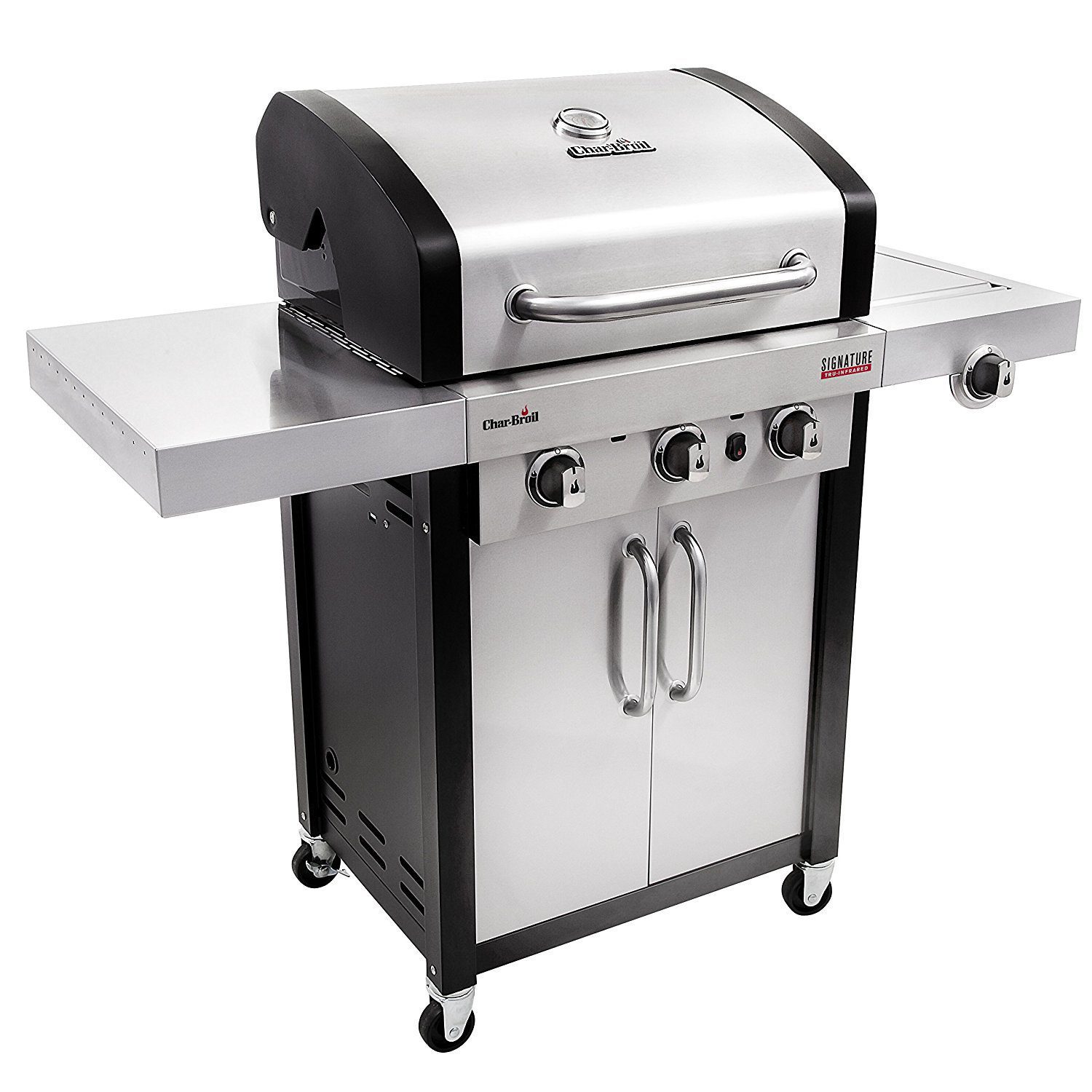 After a significant redesign in 2015, and utilizing Char-Broil's licensed infrared technology, this is definitely among the top contenders for the best grills currently available for their price point. No longer relying on the awkward and clumsy stainless steel cooking grates, which posed a struggle to anyone looking for satisfying sear marks. This new design utilizes a heavier cast iron grate coated in porcelain, which both transfers hear much better, as well as holding it in far more efficiently. You can purchase this grill on Amazon today.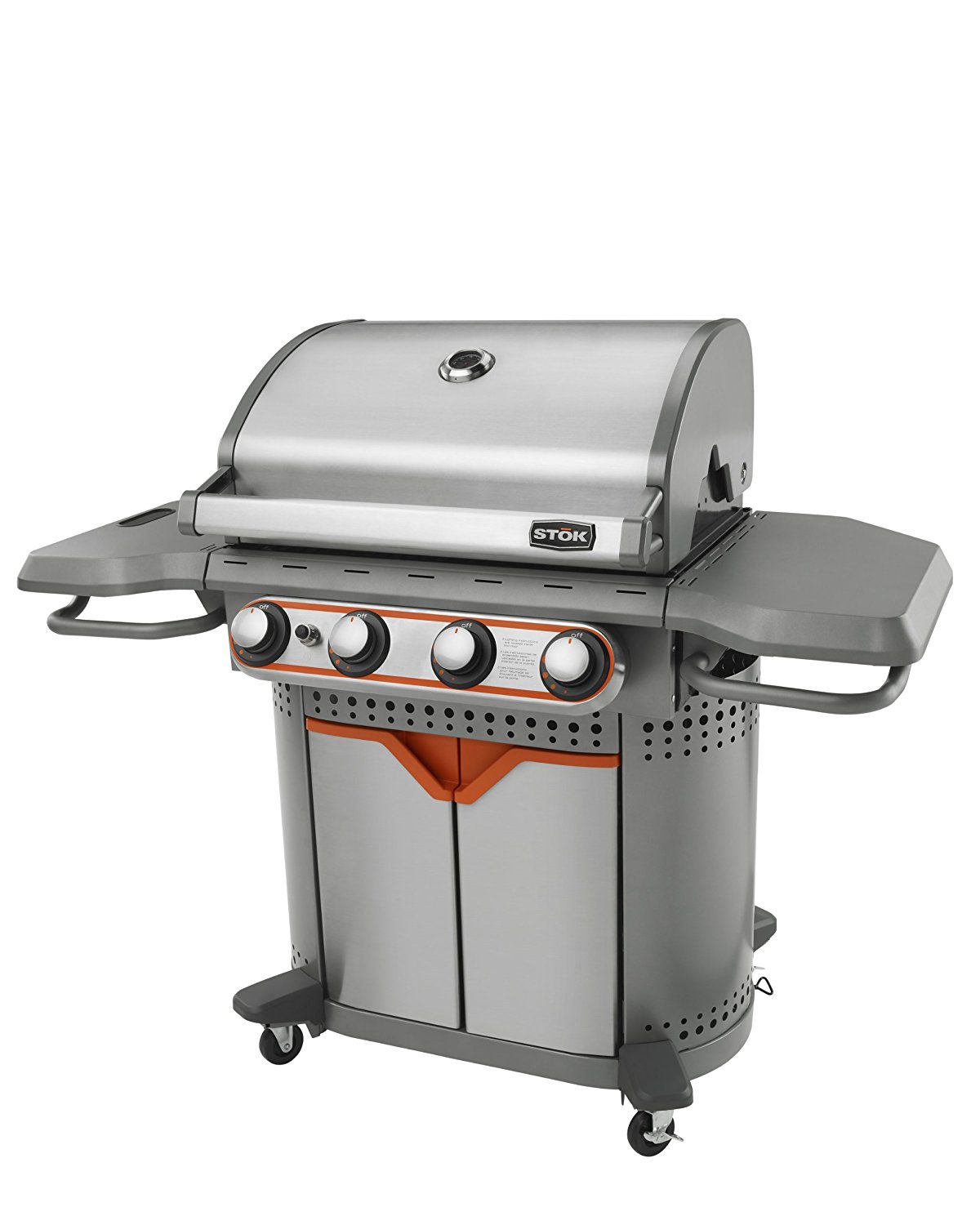 In recent times, there has been a shift among major manufacturers towards more accessory-oriented designs. Nothing shows this shift in ideals better than the Stok Quattro. With versatile removable grate sections, and options for griddle sections, vegetable baskets, or pizza stones, this unique model truly provides a robust all-in-one solution. But the most impressive point isn't its versatility or the ability to customize your experience, but rather that all of this comes standard, so you get the entire package for the price on the box. You can purchase the Quattro on Amazon today.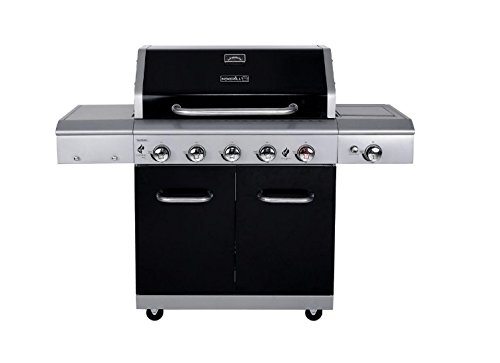 After parting ways with Char-Broil, Home Depot had a need for a new option for those who wanted a relatively inexpensive infrared gas grilling experience, which previously could only be provided by Char-Broil. That's where Nexgrill came in, taking the opportunity to provide their own unique method for infrared gas cooking. The Evolution not only provides infrared grilling functions but is actually convertible between infrared and conventional grilling methods. Making it, overall, an excellent choice for the price, and a versatile one at that. This Nexgrill 5-Burner model is available on Amazon.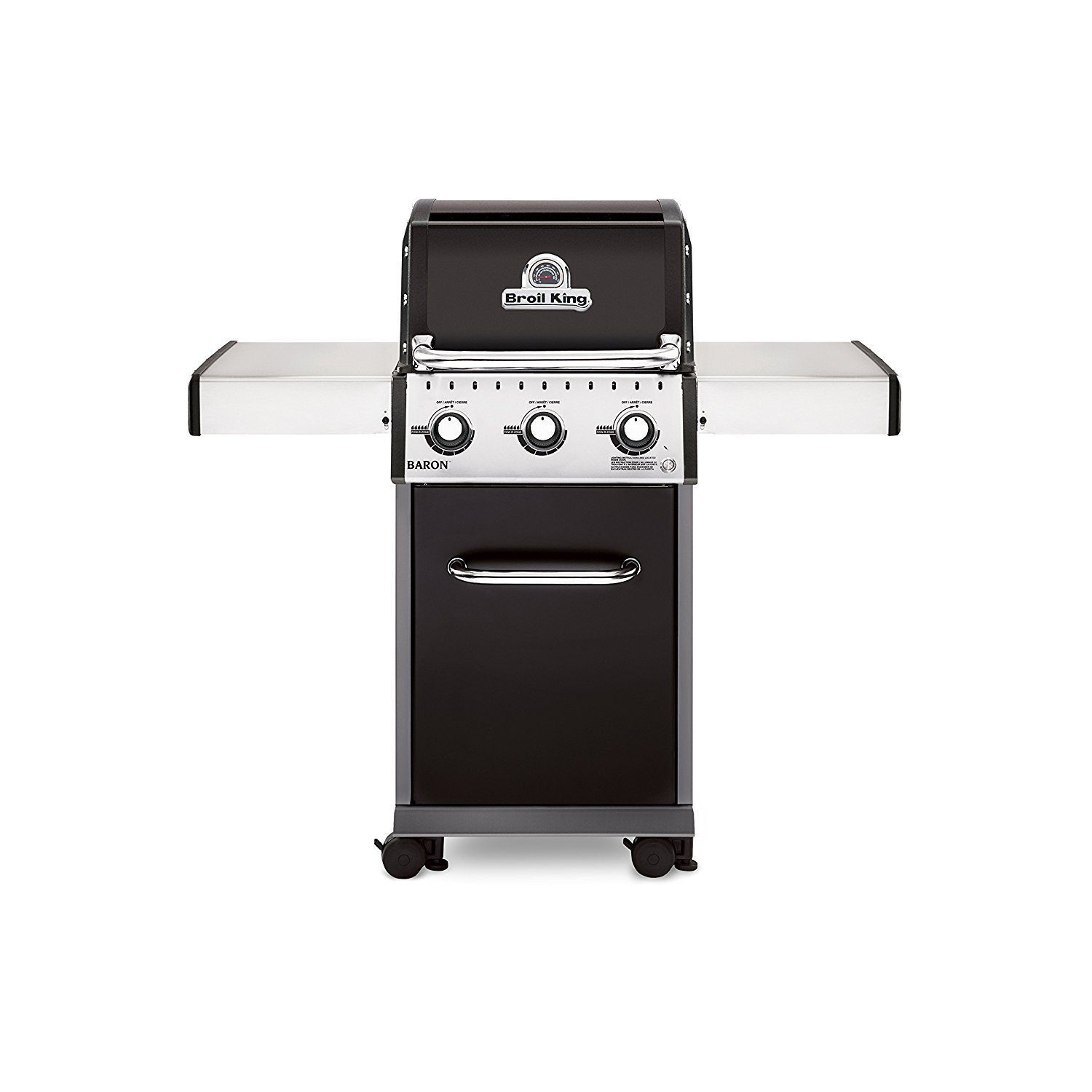 The Broil King Baron is a gas model with 4-burners, including a small side-burner for low-power applications, a cabinet with full enclosure, and significant grilling space. In addition, the Baron utilizes Broil King's dual tube for more even heating. However, all of these features do put the 320 on the higher end of the price spectrum. Overall, an exceptional option for its price. If you think this may be the right pick, you can purchase it on Amazon right now!
Cadac Stratos 3-Burner Stainless Steel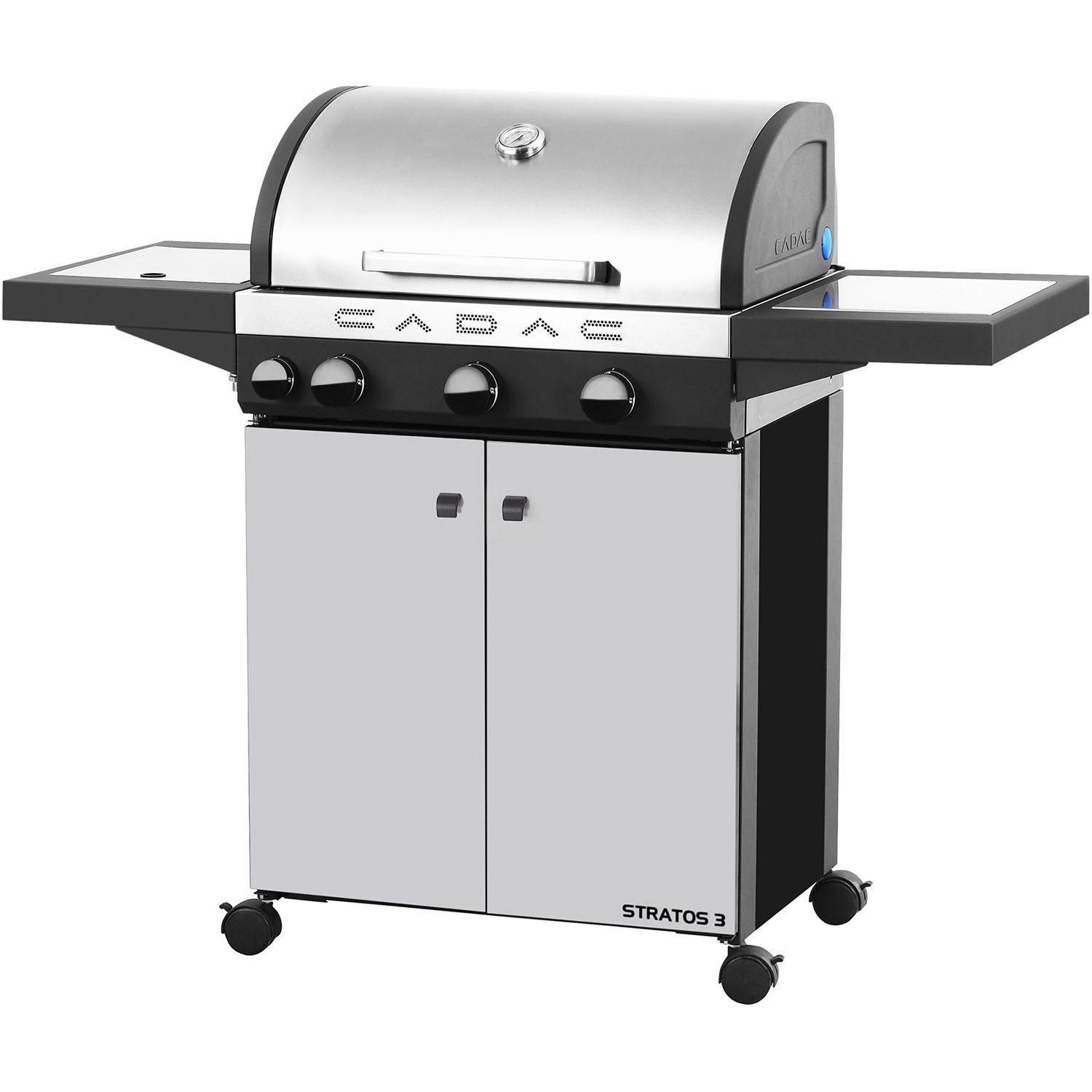 A new arrival on the global grilling scene, Cadac has recently released the Stratos 3-Burner Stainless Steel. The Stratos includes a side-burner, and with a sleek design. The design provides a modern and simplistic high-tech feel, with a lightweight frame and high main-burner heat output. The cast iron cooking grates are coated in solid porcelain, and are reversible, with exceptional heat transfer capabilities. This is definitely one choice you don't want to pass up. If the Stratos is what you're looking for, then you can purchase it today from Amazon.
Dyna-Glo Smart Space Living 2-Burner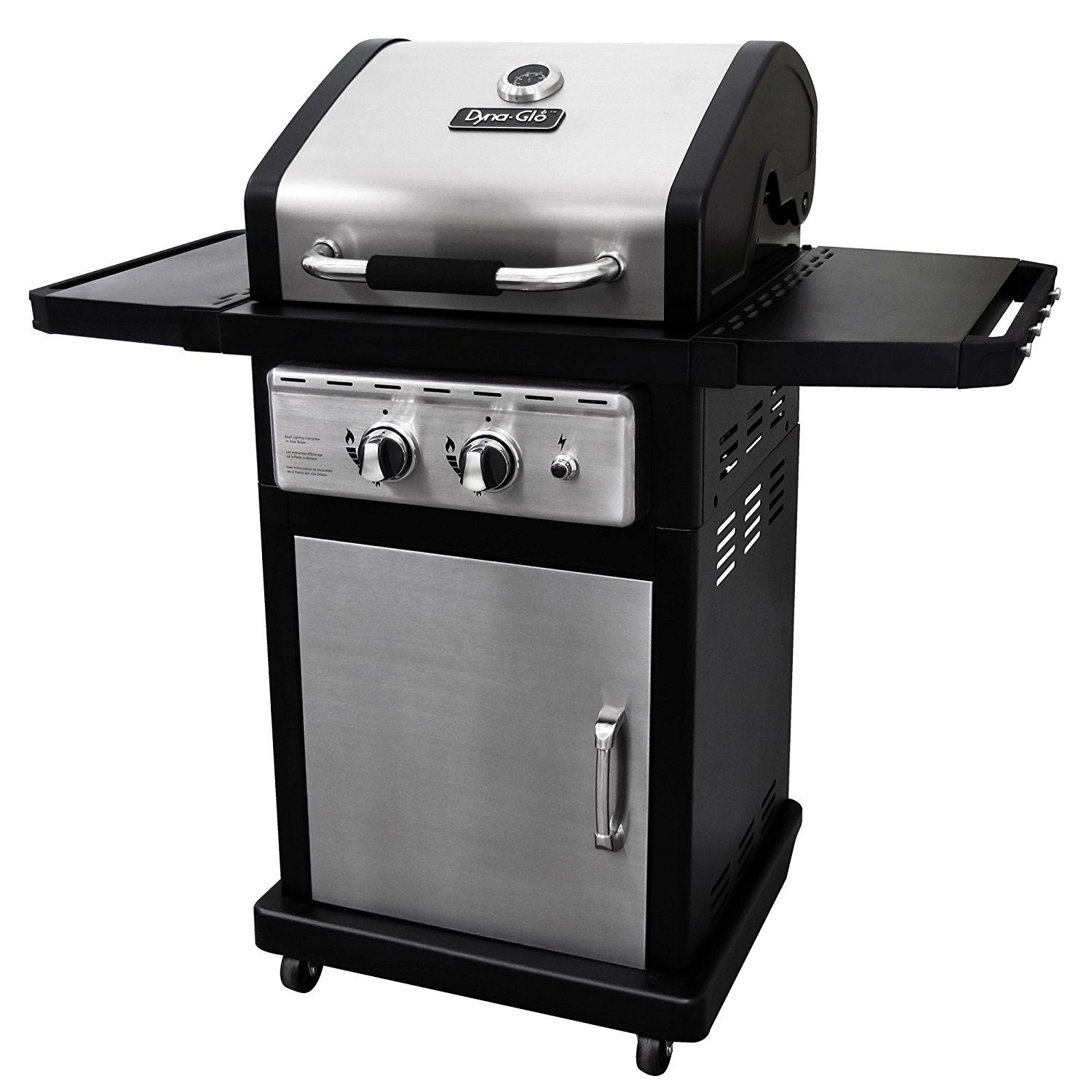 For people who just don't have the extra space needed for any of the full-sized gas grills available, but are still looking for the complete grilling experience, there's the Dyna-Glo Smart Space. This model comes standard with two burners and almost nothing else. It's not particularly groundbreaking, but, for what it is, a small, convenient, and portable model, it excels. If portability and convenience is what you want, then you can get this Dyna-Glo from Amazon!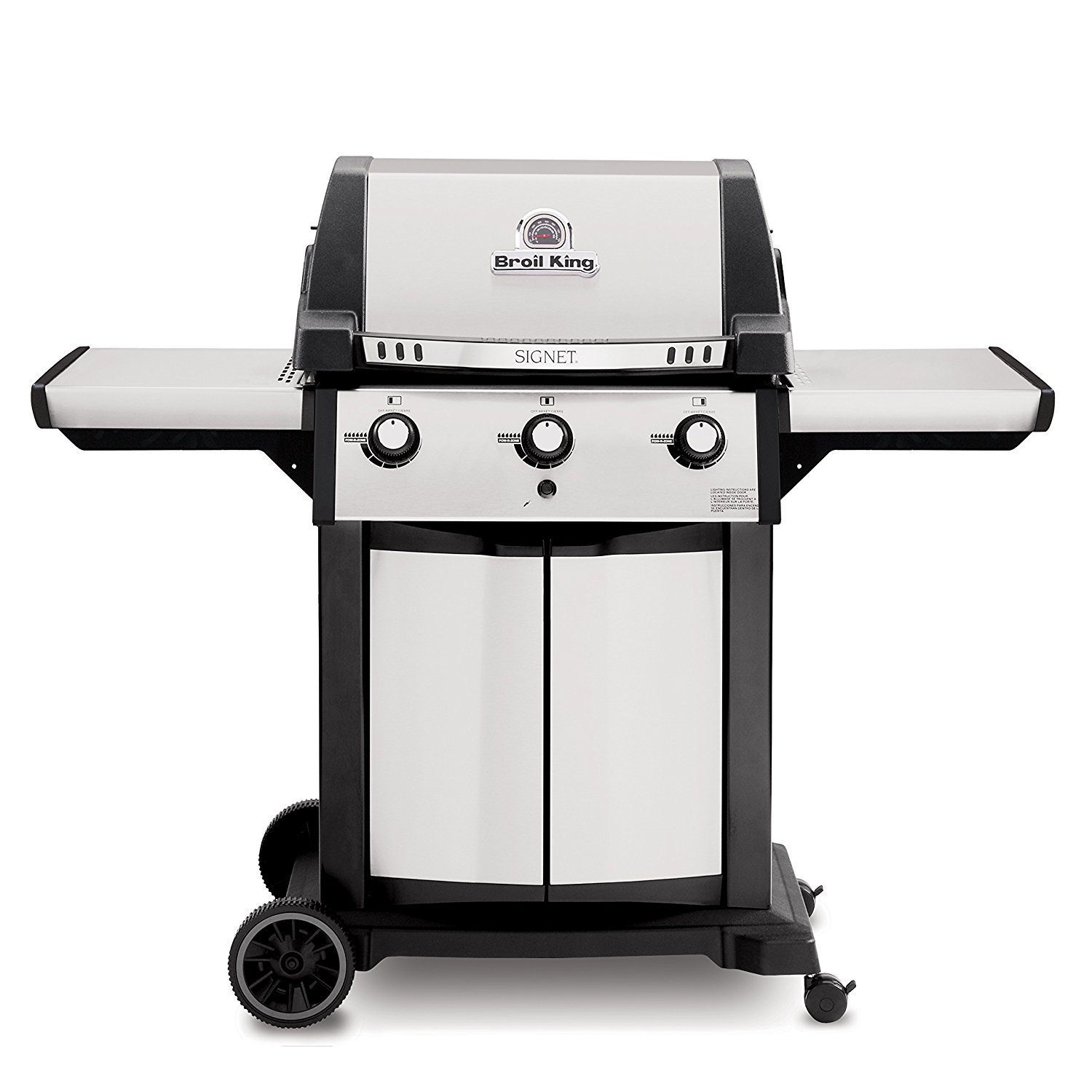 The number of affordable 3-burner grills on the market is massive. It's a lucrative market with a lot of demand. However, its also flooded with low-quality grills. The Broil-King Signet is not one of these low-quality grills. The heavy cast-iron cooking grills provide highly improved heat-transfer compared to similar models from other manufacturers. With an exceptionally efficient fire box design and superior construction, this model is one to look out for. If you're after the best, then the Broil-King Signet is a strong contender, and you can purchase it from Amazon right now!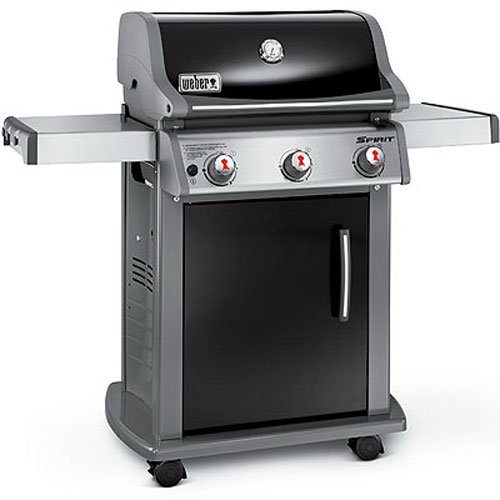 While not the strongest when it comes to materials, and not the most comprehensive when it comes to features. Weber is known for their robust products and their top-tier customer support. Although, these fantastic warranties and this solid engineering will end up costing you a bit extra. The Spirit is available on Amazon.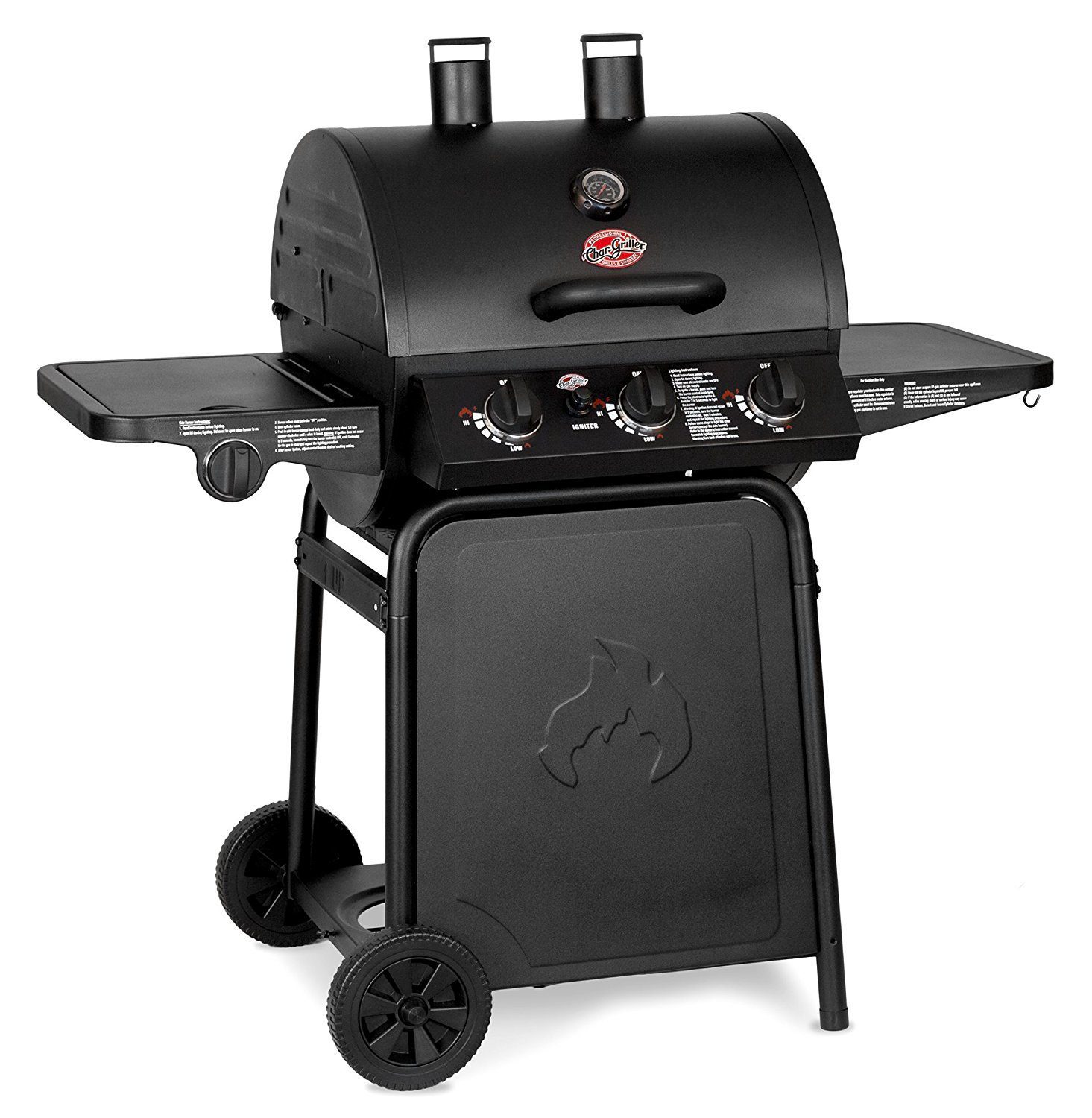 The Grillin Pro is one of Char-Griller's first forays into grills which utilize gas and is built up from a modified chassis for one of their previous coal grills, replacing the old coal grate with three high-quality burners. In addition to that, they've added a side burner which functions at 12,000 BTU. What this means is that you get the consistency and reliability of a gas grill with the durable thermal-painted steel body and cast iron cooking grates coated in porcelain that you might get on a higher-end coal grill. The Grillin Pro is fantastic for its price and is one of the best grills on the market. You can purchase it directly from Amazon.
Huntington Patriot 4400 4-Burner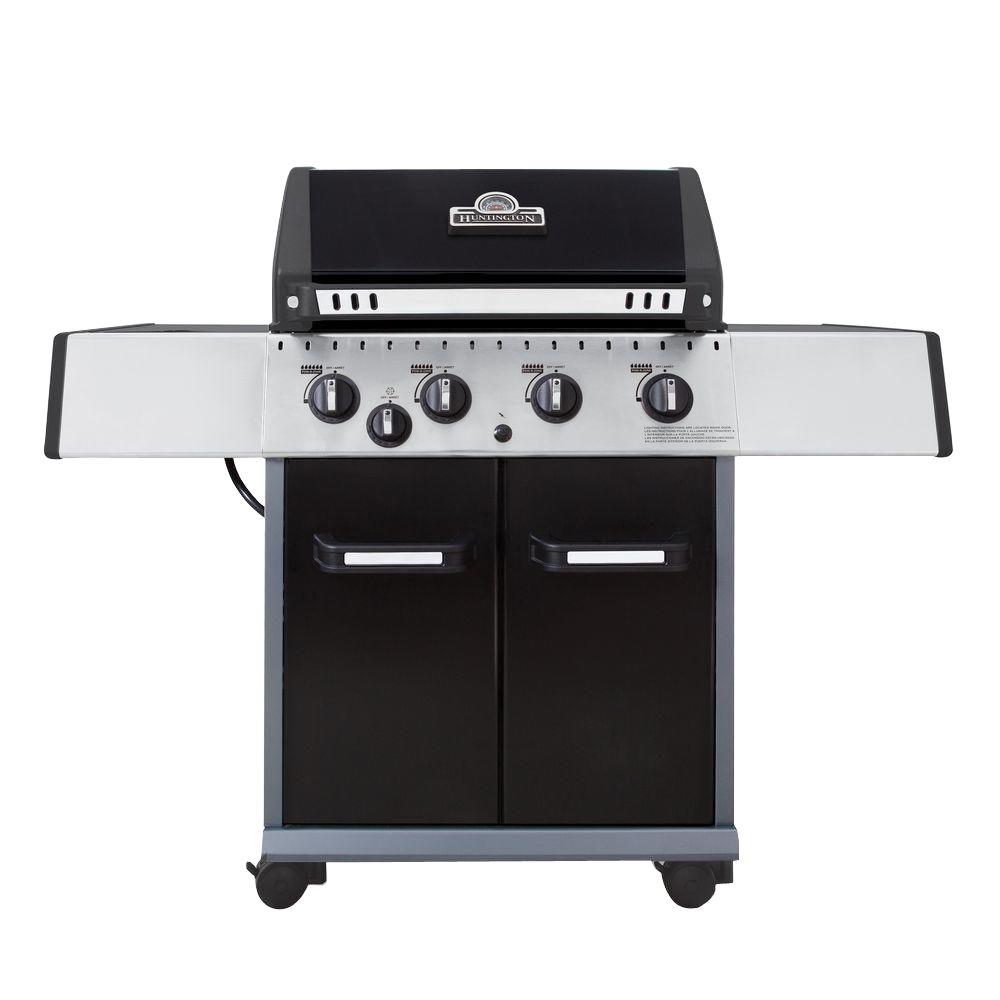 Large but affordable, the Patriot 4400 includes four burners, a large cooking grate, and a low-powered side burner. While it may not have a large number of accessories, it's built to last, and its engineering is a lot better than one would expect for something of this price. Even though it isn't as high-quality as the Huntington Broil-King line of grills, it gives you a lot for a lower price. The Patriot is available for purchase online today!